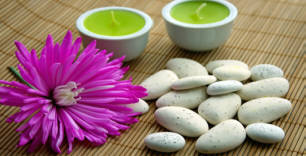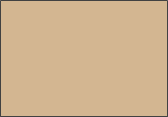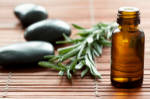 I tailor every massage to meet the needs of my clients. MY individualized approach incorporates the different massage techniques I am trained in with the goal of making long-term and immediate changes to muscles and their connective tissue. Each client has an expectation of what can be achieved with massage therapy, and I make every effort to exceed those expectations.
Before I start a massages, I like to discuss the plan for the massage. Since I tend to perform therapeutic massages that may involve deeper strokes, it is important to clarify the level of intensity that is being requested for that session. Often, a little less pressure applied allows clients to relax while the painful muscles are being treated. This is the basis of client-centered therapy.
At Restoration Massage I believe that the goal of any therapy is to progress to not needing that therapy. Therapeutic Massage can have long-lasting results by allowing the client to develop better posture and to literally teach the body a better way to hold itself up. Results matter and I focus on your needs to achieve excellent results. As always, I practice "Safe and Effective Massage Therapy".
Copyright © 2011 Restoration Massage. All rights reserved
Site Created and Powered by Web Designs Your Way, Parker Co.

I began my massage practice as a Medical Massage Therapist ten years ago. Initially, I was intrigued by the notion that Therapeutic Massage could be rehabilitative, because like many people, I assumed it was only for
In 2005 I originated a Wellness Center in Castle Rock. Working with a varied type of wellness practitioners allowed me to expand my my education in the many ways people get well, and how to be
In my free time I love to spend time with my wife and her kids, learning to golf, read novels, and watching documentaires. I also love animals.
The techniques I employ are a combination of: Neuromuscular Massage, Deep tissue, Rehabilitative Massage, Swedish Massage, Sports Massage and Prenatal Massage.
The challenges I most effectively treat are: Headaches, Neck Pain, Rotator Cuff Injuries, Shoulder Pain, Hip Pain, Fibromyalgia, Whiplash, Chronic Pain, and much more.
more effective with Massage Therapy. I was voted "Best Massage Therapist" in Castle Rock, by Douglas County News Press for the years 2008, 2009, and 2010.
Please call 303-847-5350 to schedule an appointment. Please call after 8:00 am or before 8:00 pm. Same day appointments are available.
relaxation purposes. It was during that time that I developed a therapeutic style that focuses on recovery and rehabilitation. My tenure as a Medical Massage Therapist helped me successfully TREAT clients' neck and back injuries that had been caused by car accidents. Whiplash and other post-trauma treatments are very effectively treated by Neuromuscular Massage. I have also worked as a Spa Educator and Team leader for an Aveda spa, where I balanced Therapeutic skills with relaxation techniques.
safe & effective massage therapy
Mention you visited our website and receive
$ 12.00 off your first visit with me.
Traditional Therapeutic Massage Package may be purchased in advance.
Six 60 minute sessions $360
Six 90 minute sessions $500
90 minute massage $100.00
60 minute massage $ 75.00
Restorative and Rehabilitative Massage
$20/15 Minute Zone, up to all 4 Zones
Express Zone Massage Treatments
New Massage
Services Available
Massage may be the oldest form of natural therapy. We intuitively rub our painful areas and notice the benefits immediately. The science of Therapeutic Massage incorporates those basic elements with an understanding of Human Anatomy, Pain Awareness, Movement Analysis, and Posture Evaluation.
Since 2001, I have been very fortunate to learn effective treatment techniques from a variety of skilled Chiropracters, Physical Therapists, Massage Therapists and most importantly clients that trusted me with assisting them in their return to wellness.
Restoration Massage
7300 S. Alton way Building 5 Suite H
Centennial, Colorado 80112
303-847-5350